Company profile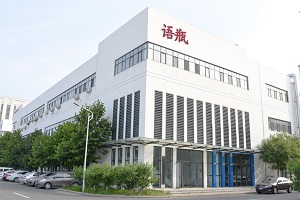 Tianjin Eurping instrument technology co., LTD., founded in 2008, we have been focused on laboratory cleaning equipment research and development, production, customers throughout the third party inspection agencies, government laboratories, research institutes and universities, etc., by the favour of the researchers, this is also our's product quality and brand influence and prove that for oil products, pharmaceutical, chemical, biological, food, pesticide residues, environmental protection, the inorganic elements such as cleaning has rich experience and extensive customer.
The annual sales volume of bottle washing machine is the first to break through 500 enterprises.In China, more than half of the bottle washer customers are using our products, which is also a strong demonstration and proof of our product quality and brand influence.
A bottle of "Eurping" to develop innovation and provide good services to the customers for a long time, we adhering to the "take the customer as the center, with the striver for this" the management idea, we understand the USP, GMP laboratories, food testing laboratory in areas such as requirements, able to provide innovative, reliable laboratory and follow regulations of products and services, provide technical support and validation.We understand and meet your changing needs, providing you with high performance standards of professional equipment - a full set of solutions for routine and trace cleaning, agricultural residue detection intelligent pre-treatment solutions to meet your testing requirements."Language bottle" laboratory bottle washing machine has been recognized by the United States Pharmacopoeia Standard Development Center (USP), Tianjin Entry-Exit Inspection and Quarantine Bureau, Chinese Academy of Sciences, Sinopec, Disease control, drug inspection, quality inspection and other testing institutions.
In 2015, the "Eurping" bottle washing machine was installed and operated by SGS, Shenzhen China Test, Decai and other internationally renowned third-party organizations.Over the years, "Language bottle" washing machine has been providing cleaning support for international famous enterprises such as Mercedes-Benz, Wuxi, Hengrui Pharmaceutical, Qilu Pharmaceutical, Unilever, Uni-President, Ajinomoto, Dow Chemical and BASF.Bottle won the "national hi-tech enterprise", "high-tech enterprises in tianjin" and accept "tianjin key new product" project, the company passed ISO9001 / ISO14001 system certification, product through the European CE certification, obtained instrument association awarded the "good homebred instrument", "attention enterprise" title, more than 20, to apply for a patent in the national "twelfth five-year" national science support plan, food continuously in venture investment plan and the safety of agricultural products won the bid, has become a laboratory bottle washing machine industry benchmarking enterprises.
Address: D11-B301, Xuegu Huigu Science and Technology Park, Xiqing District, Tianjin
Zip code: 300382
Telephone: 022-87185626
Fax: 022-87897646
E-mail: yp.china@eurping.com
Hotline: 022-87185626-800